I love this skirt because it's super easy to make & it's a great way to use a fat quarter! You can pick up a fat quarter for $4.50 so it makes it cheap too. It takes me a little over half an hour to make (without interruptions).
Basically all you need is:
* 1 Fat Quarter of fabric
* Thread to match the fabric
* Elastic – I like the thin elastic but any size is fine
* A safety pin for threading the elastic into the waist band
* Scissors
* A sewing machine
* Overlocker
* Iron & Ironing board
Optional
* Embellishments like ribbon, rickrack, buttons etc.
* You can embellish your skirt with a contrasting fabric which is very easy! I will explain this in a future blog as I am a little time poor at the moment so thought I'd just explain a basic skirt with some simple embellishments.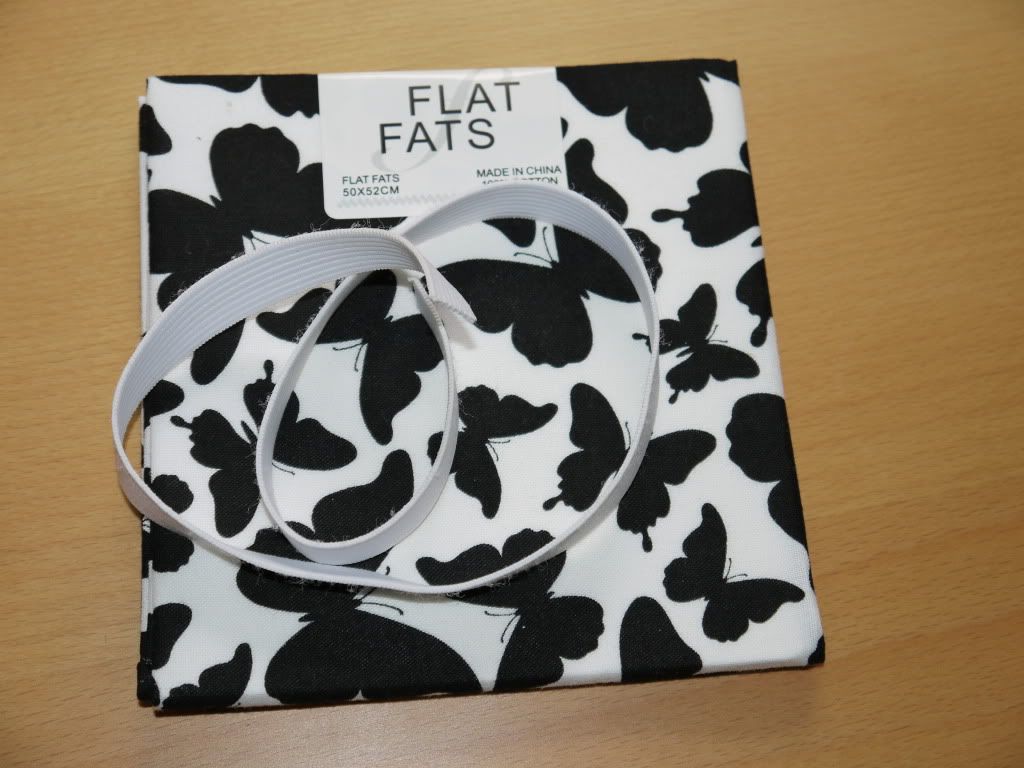 Procedure
Step 1: Fold the fat quarter in half (with the salvage on the side not bottom or top) and cut in half.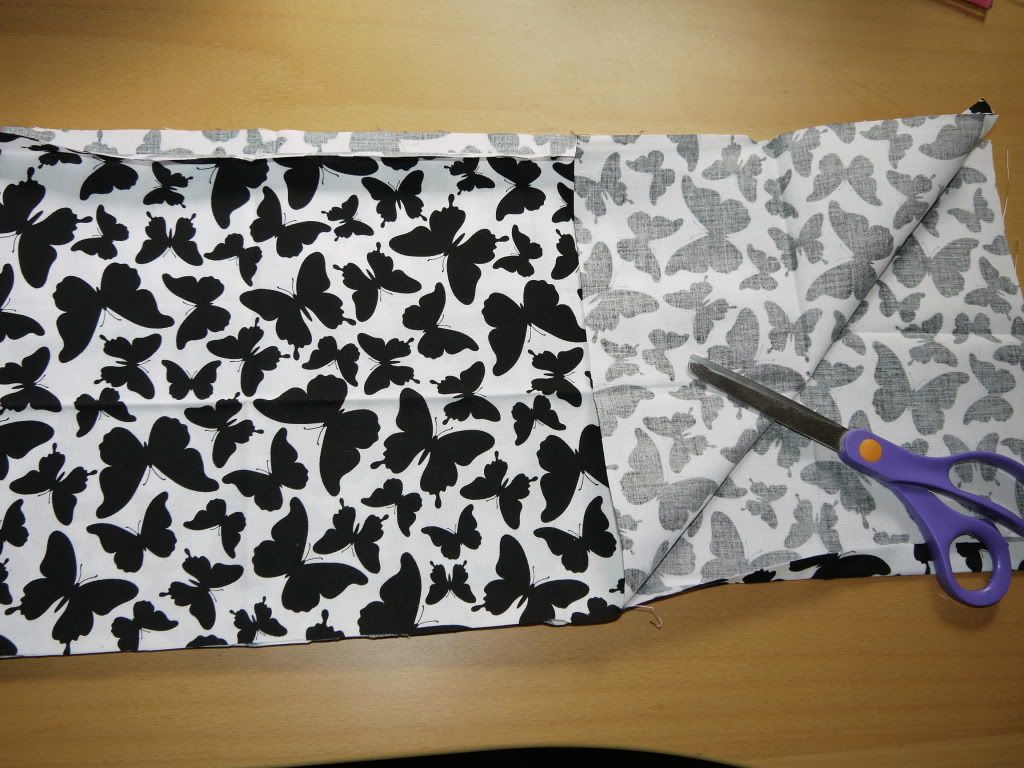 Step 2: With the patterned sides together stitch the outside seems. I make my seams about 1.5cms and make sure you stitch the salvage side with a larger seam if necessary so the salvage is not visible on the outer of the skirt.
Step 3: Overlock the side seams of the skirt.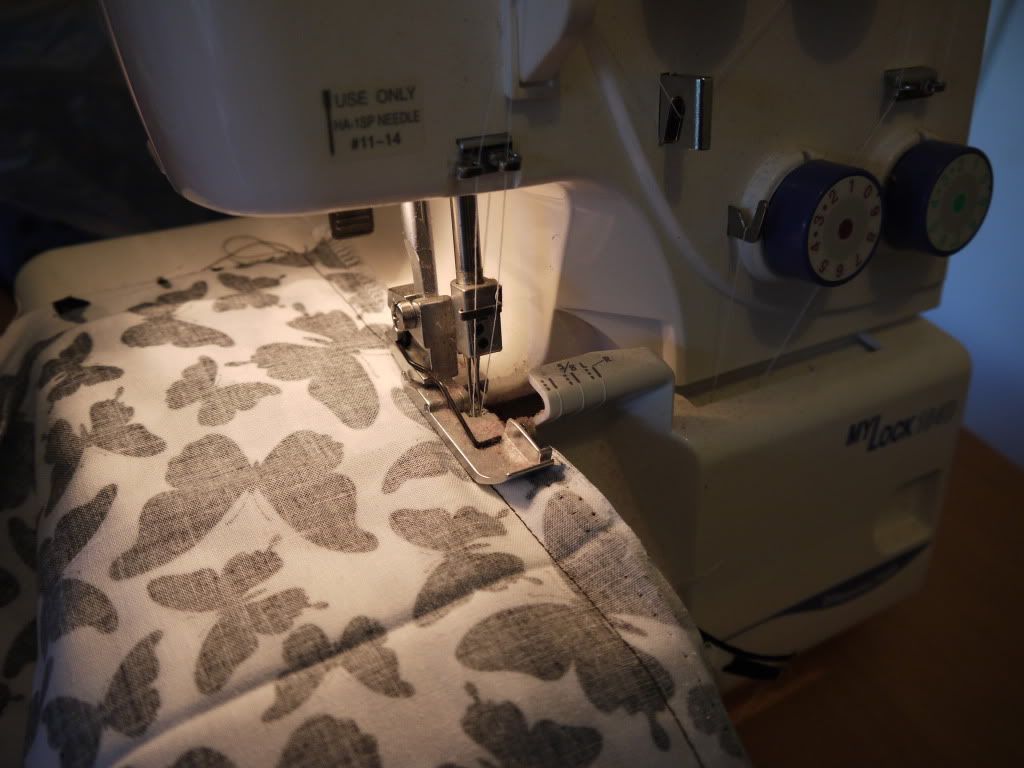 Step 4: Iron the hem of the skirt up. About 1.5cm's is my average & I am naughty & just do it by eye but I have found I am pretty accurate! Then fold in about 0.5cm and iron that also to cover the raw hem.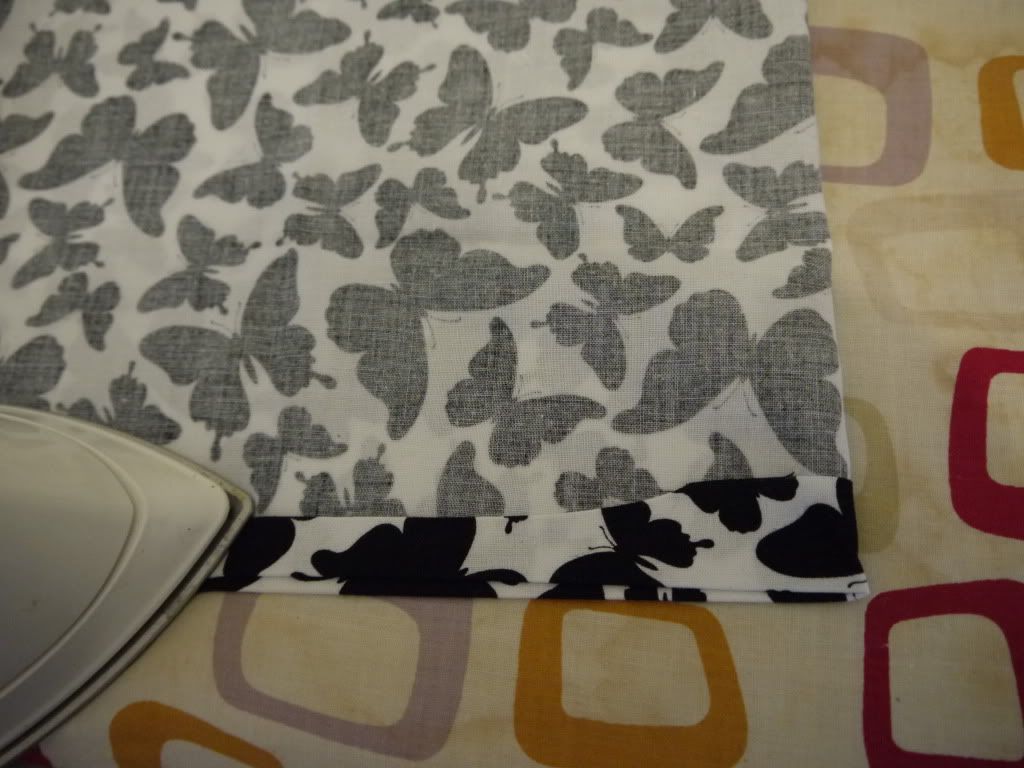 Step 5: Choose some embellishments! I chose some pink ribbon & an iron on motif. I am stitching the ribbon & the hem at the same time and I stitched the bottom & top of the ribbon to hold it to the skirt well.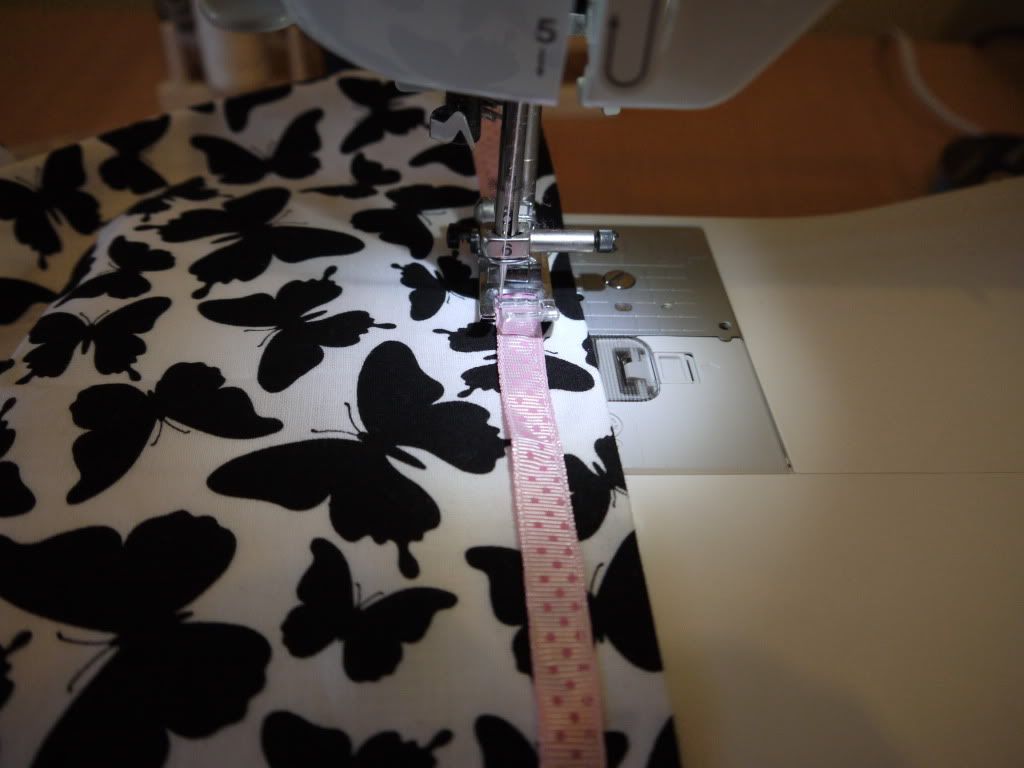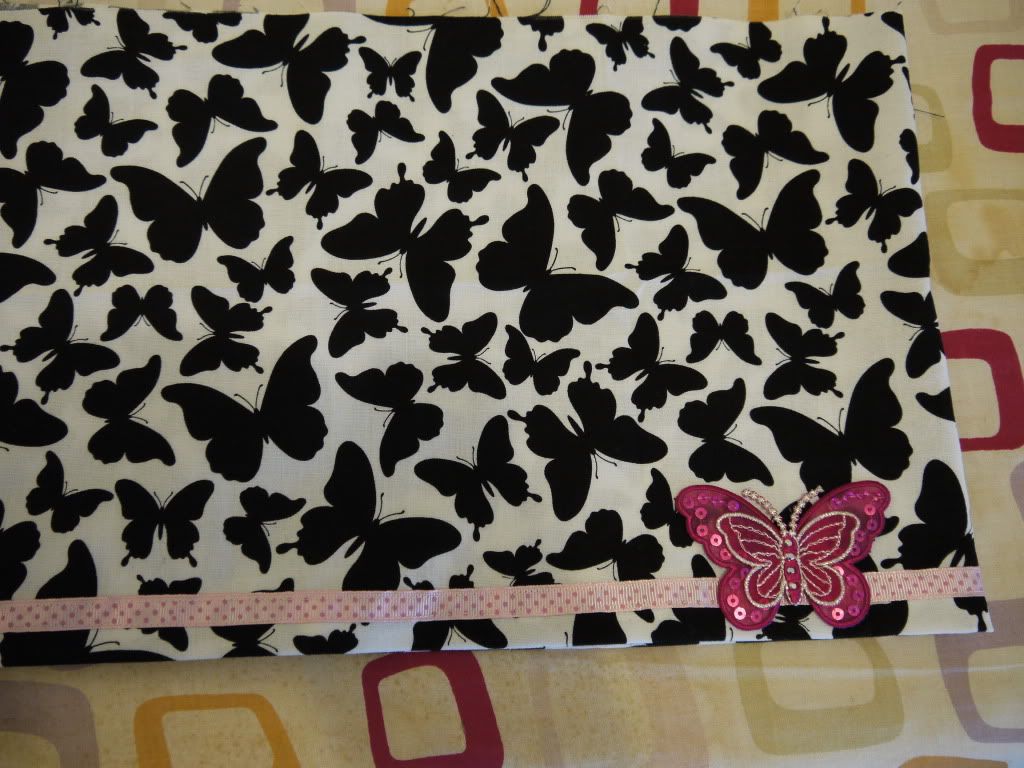 Step 6: Iron down the waist band where the elastic will go. You will need to fold it as per the hem so that the raw edge is not exposed. Make sure you allow enough for the width of the elastic you are going to be using. My elastic is 1.2cms so I have folded it (by eye again) at about 2.5cms and then folded in about 0.5cm's & ironed down.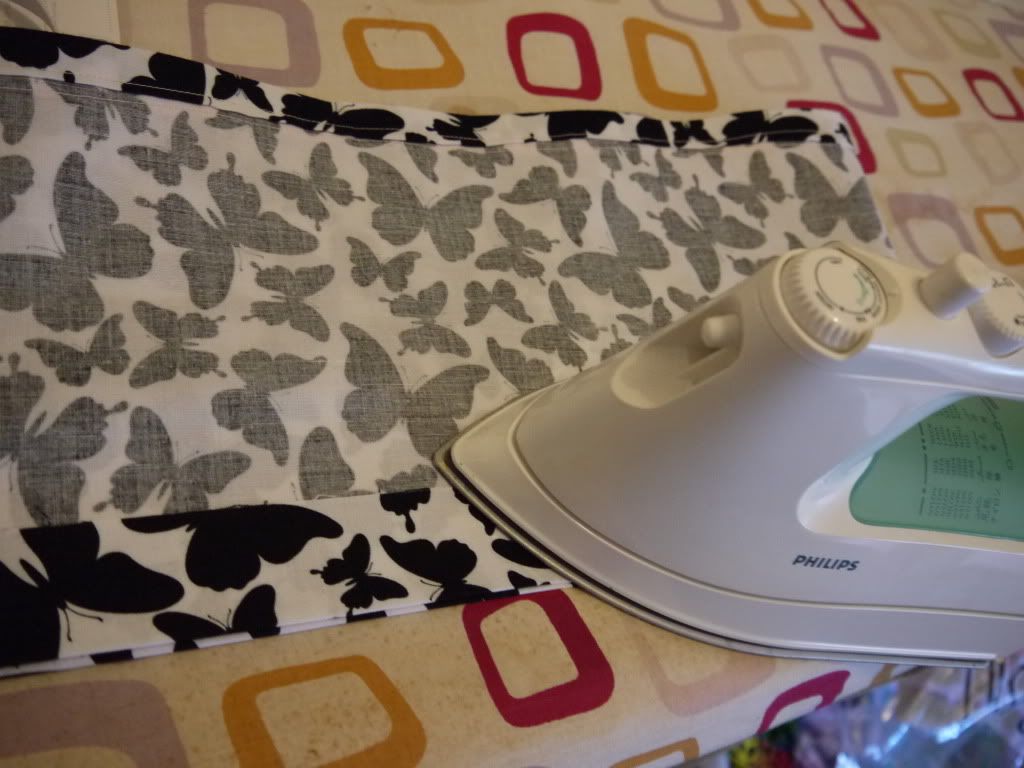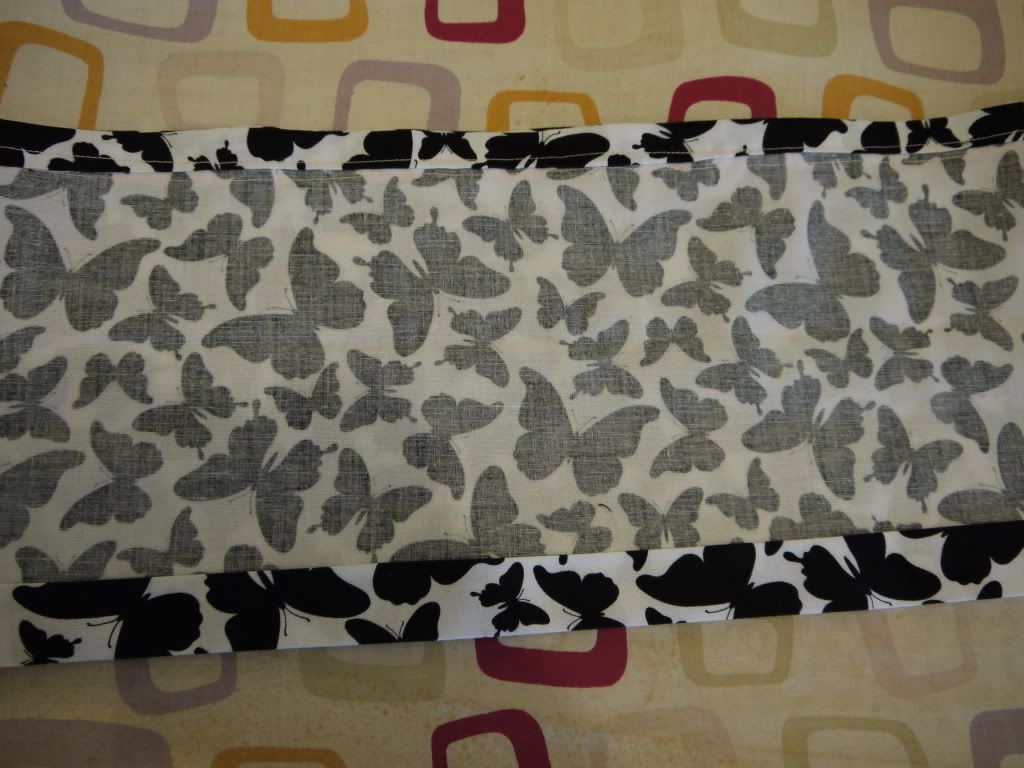 Step 7: Stitch the waist band. I did it at about 0.5cm's but leave a gap to thread through the elastic.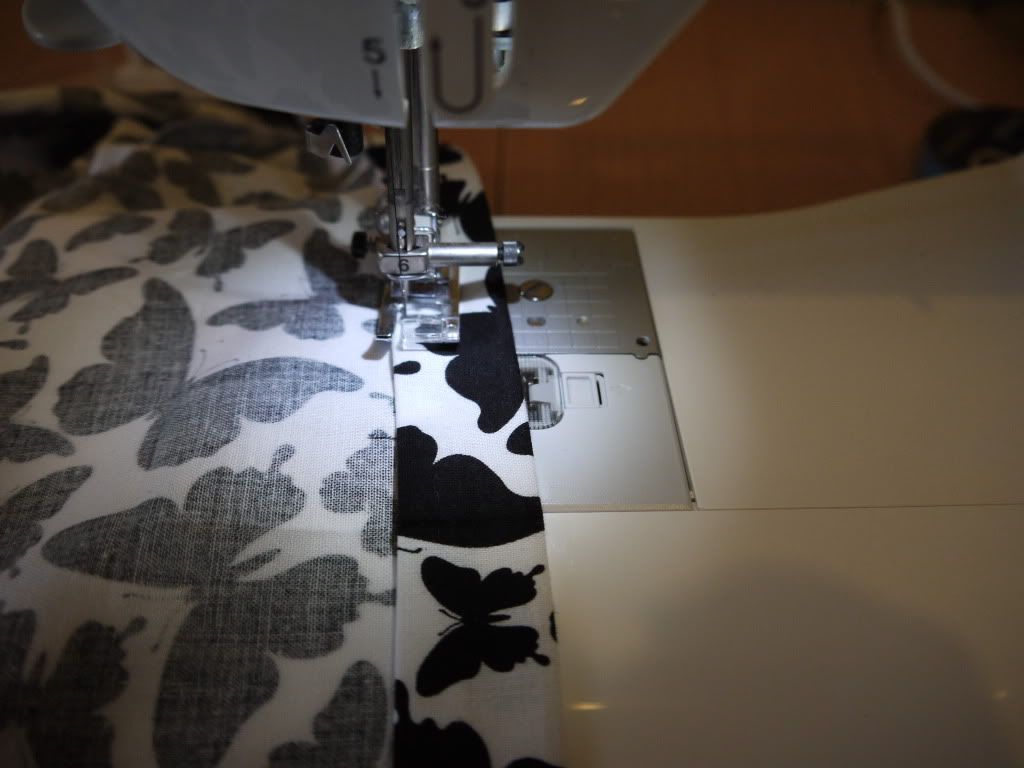 eeeeep you can see how crooked my stitching is! LOL I was rushing!!!
Step 8: Thread through the elastic with a safety pin. I measure the elastic by holding it up to my daughter & cutting it at a length I think will fit her. I base the different sizes on how tight the elastic is, I think a FQ can make a skirt from 0-5 and more maybe if your using a contrasting fabric.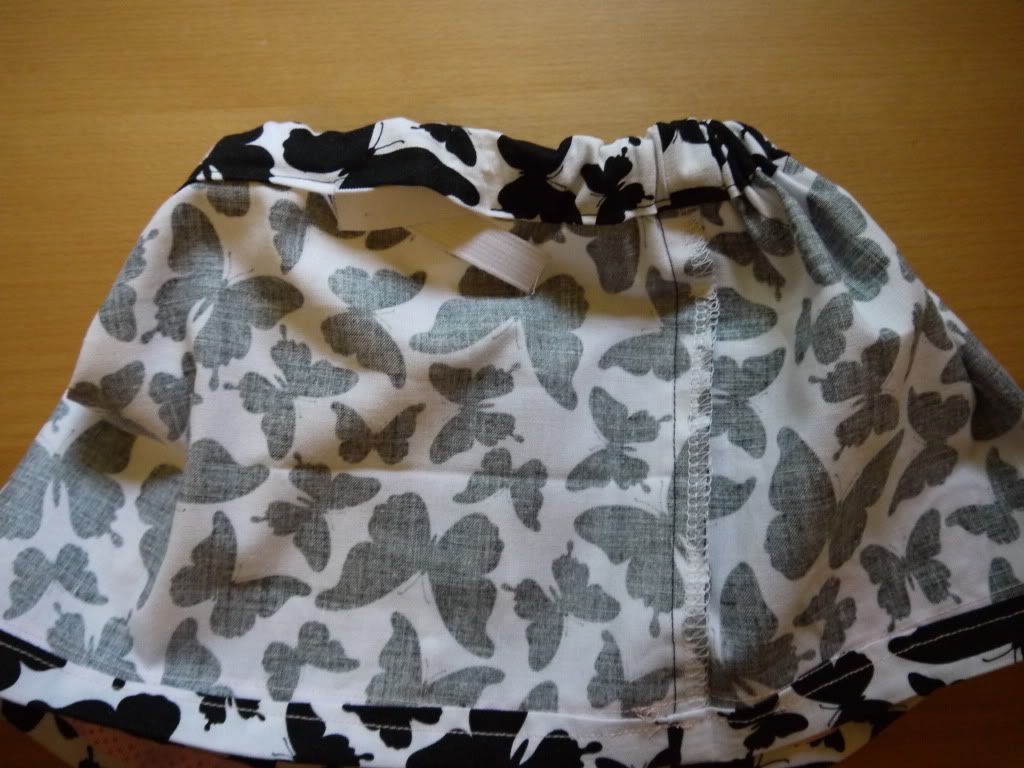 Step 9: Stitch the elastic together. (I could actually use help with this part! Everytime I do this the back side of the elastic turns into a mess of threads! It holds together fine & as it's hidden I don't mind so much but if anyone know what I am doing wrong please let me know!)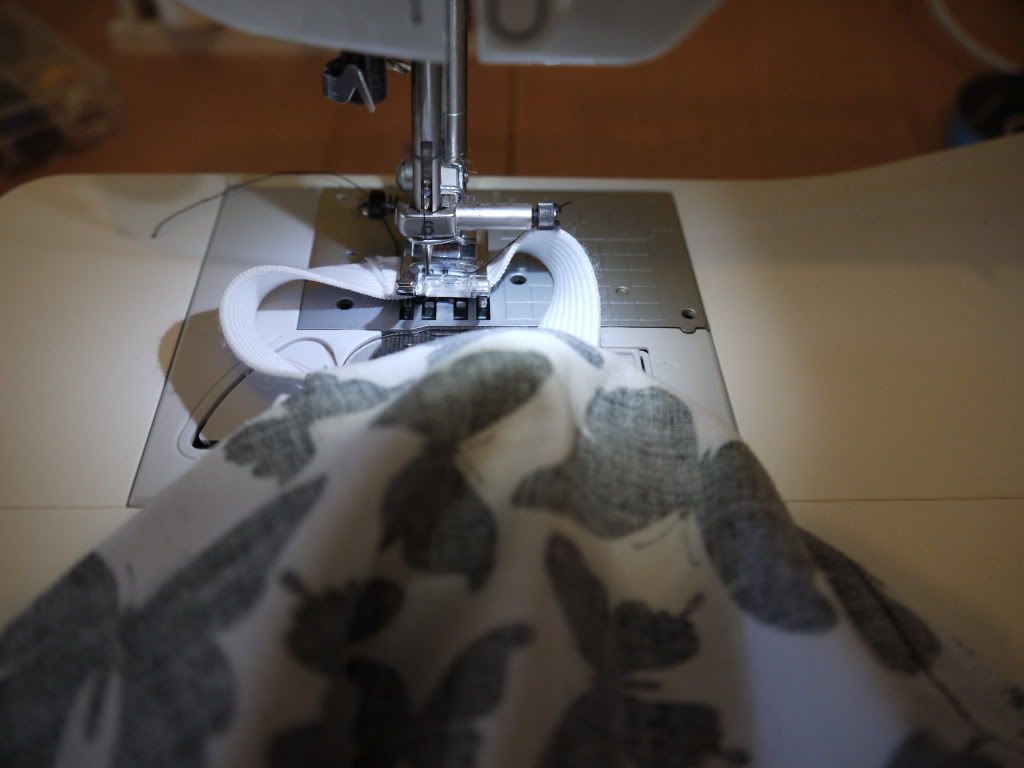 Step 10: Stitch the gap closed.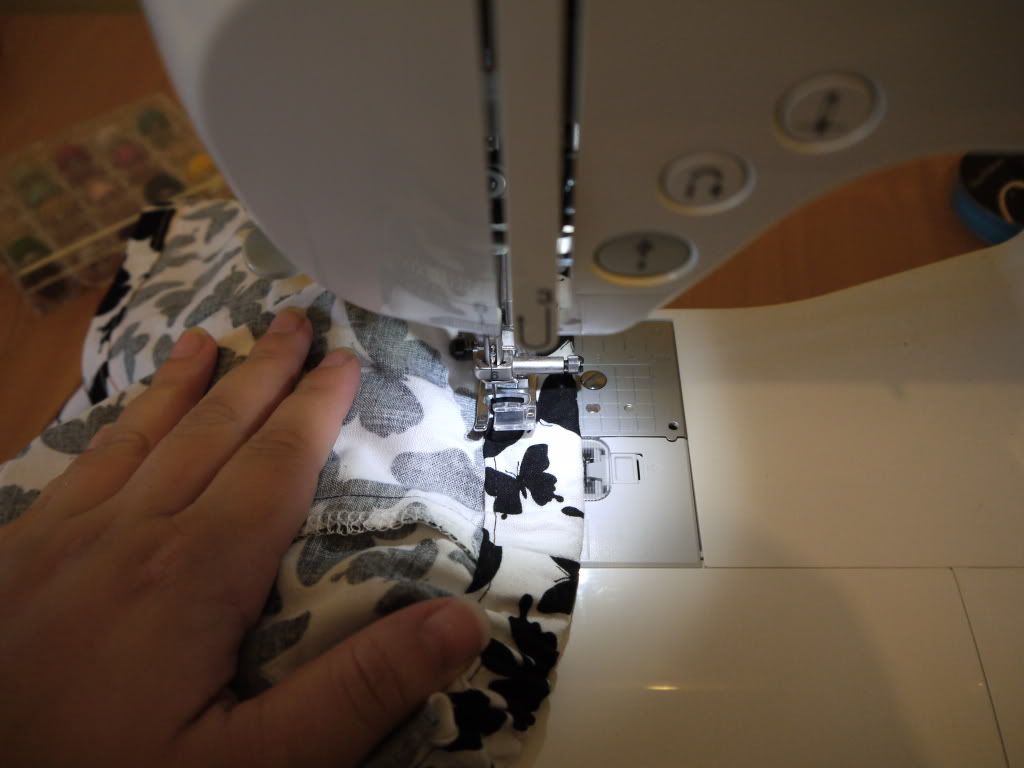 Turn it the right way & FINISHED!!!! This ended up I would say around size 1-2 as I used a left over bit of elastic.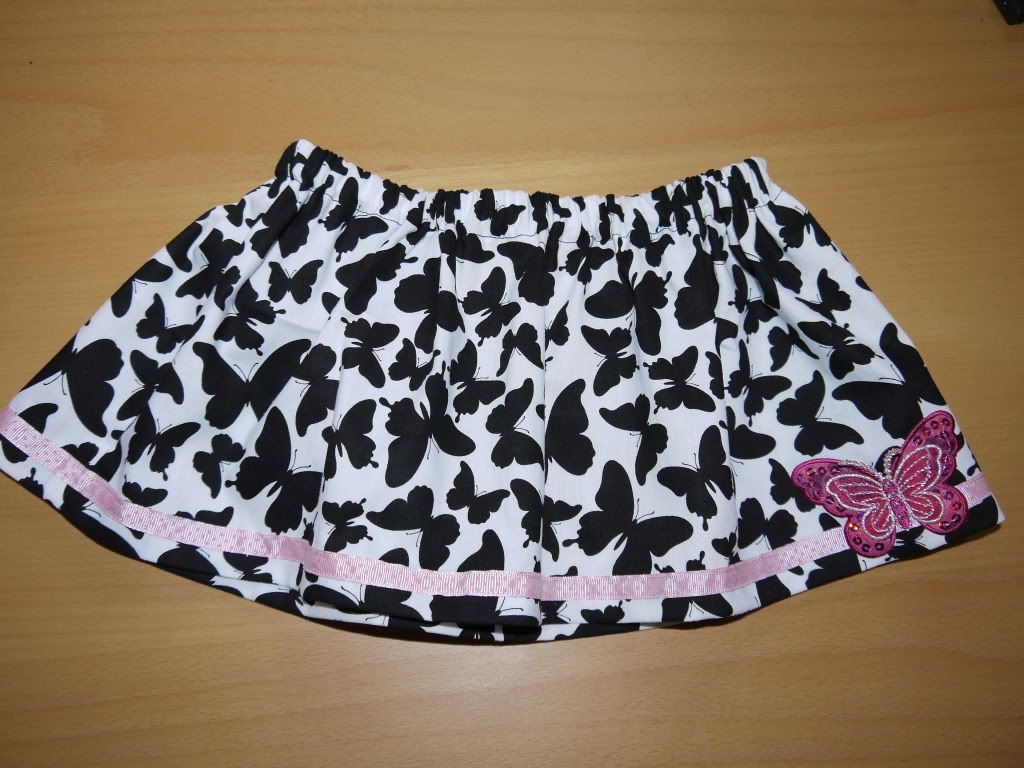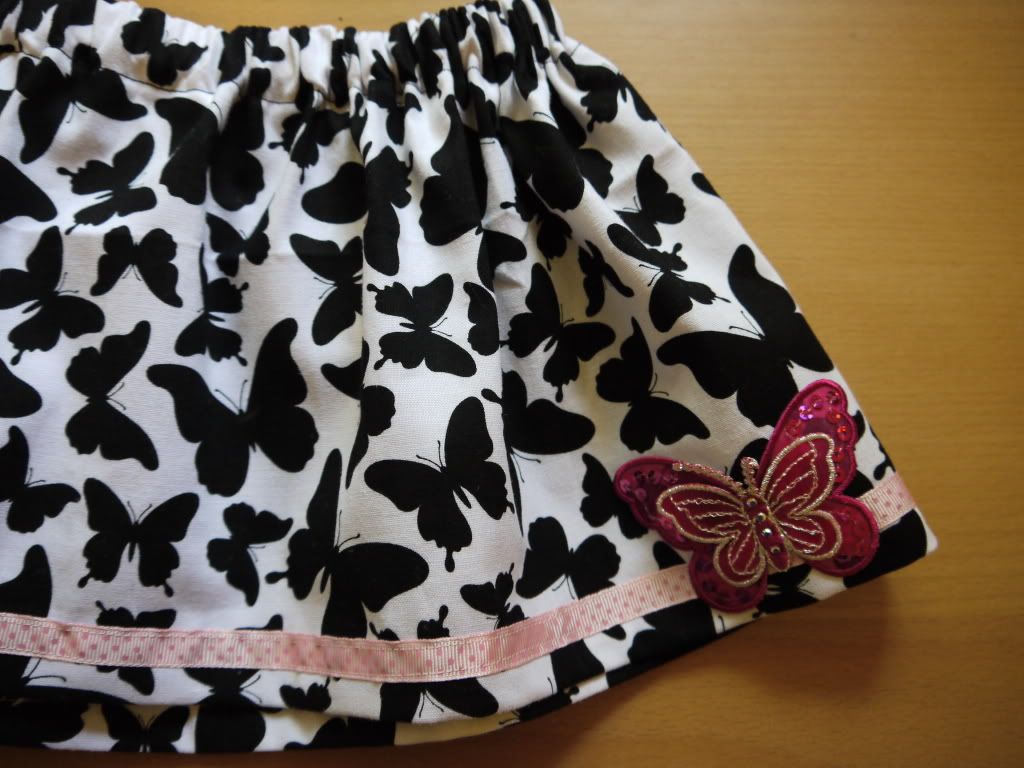 See I told you it was easy! And I am by no means and expert at sewing. I hope this tutorial has helped you & I would love to see the FQ skirts you come up with!!! Feedback, pointers & idea's are also welcome